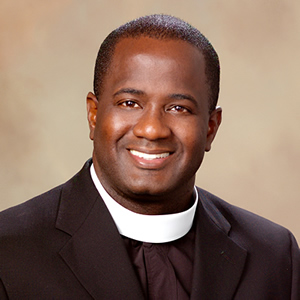 Reginald D. Bernard
was born and raised in Jackson, MS. He accepted Christ as his personal Savior in 1986 at New Hope Baptist Church where he served as Sunday School Superintendent and Usher. In 1988 he graduated from the historic Lanier High School as Valedictorian and Star Student. In 1992, upon graduation from Jackson State University, he was named the Charles F. Moore School of Business Student of the Year. This distinction is given annually to the graduating business student with the highest G.PA.
Pastor Bernard served as Audit Manager in a global CPA firm. In 1993, he was awarded the Silas Simmons Bronze Medal by the Mississippi State Board of Accountancy for his high scores on the November 1992 CPA examination. Pastor Bernard is also a Certified Internal Auditor. In 1998, Pastor Bernard accepted a position with a global telecommunications firm where he served as a Director of Internal Audit.
In 1997, Pastor Bernard met and fell in love with the former Valerie Reginal, then a 6th grade math teacher at Powell Middle School in Jackson. They were married in February of 1999 and now have two sons, David and Daniel.
In 2000, Pastor Bernard joined his wife's church, the Mt. Charity Baptist Church in Ridgeland, Mississippi, where he was ordained as a Deacon and served as the Assistant Superintendent of Sunday school, Chairman of the Brotherhood and the Adult Sunday School Teacher.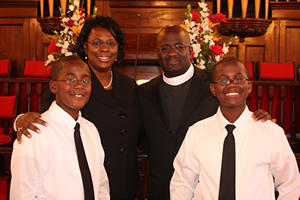 In 2002, Pastor Bernard was called into the Ministry, preaching his first sermon and being licensed in April of that same year. He was ordained to the ministry by the laying on of hands in August of 2002.
On November 2, 2003, he preached his first sermon as the 11th Pastor of the oldest African-American Baptist church in Vicksburg, Mississippi – the King Solomon Baptist Church.
Pastor Bernard has served on various councils and boards. He is also the author of three books - Making Church Matter 2008, Your Journey to Spiritual Maturity Vol. 1 "The Fool" 2010 and Your Journey to Spiritual Maturity Vol. 2:"Baby Steps" 2011. Pastor Bernard has been a consistent presenter and preacher at various lectures, services and workshops around the Southeast.